The Freestyle Pro Tour is very excited to announce and confirm a season finale event in Brouwersdam, the Netherlands! Being a 6* event, the competition will ensure that the 2023 season will finish off with a bang. The Zeil- en Surfcentrum Brouwersdam will host the EFPT riders between the 10th to the 20th of October for a 10 day window with two competition days. We are so excited to be able to bring you explosive action as part of the closing of an exciting title race. Will we see Lennart Neubauer (Starboard/Severne/Maui Ultra Fins) hold on to his top spot and become European Champion for the first time? Or will Steven Van Broeckhoven (Starboard/Gunsails) take revenge for Austria? Maybe Jacopo Testa (AV-Boards/Point-7) can still defend his 2022 title if all goes well? There's much to be decided as the 2023 season comes to a close!
Waiting Period Explained
When it is on, EFPT crew and local riders are in constant discussions about the developing forecast, looking for the perfect 2 day window to run a freestyle event at the highest possible level. Riders and fans will be updated about this in our Alert Group, which you can JOIN HERE.
When a suitable forecast is on the horizon, an orange light is given to the riders to know that a potential 2 day period is coming.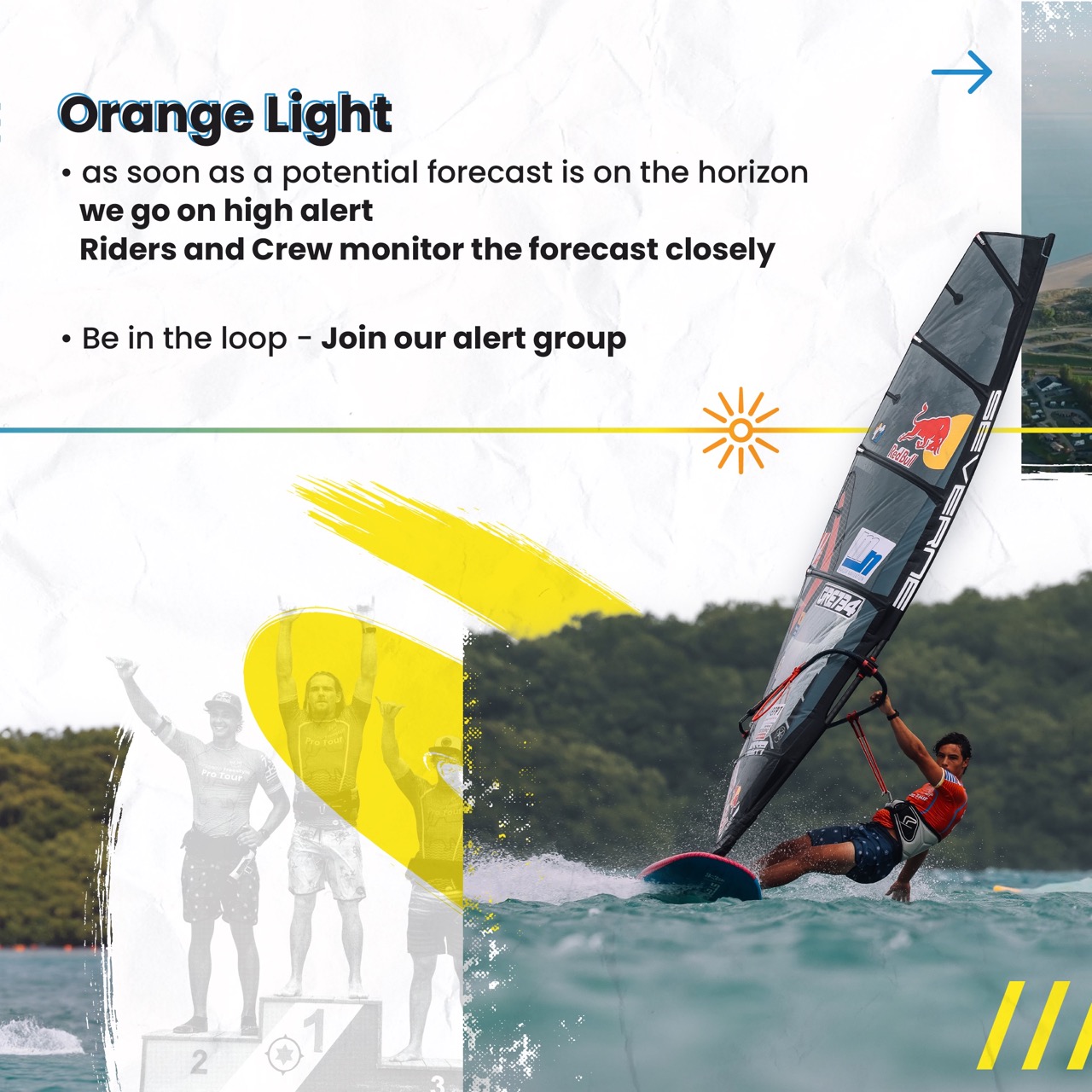 The Call is made 72 hours before the forecast allowing riders and crew to travel to Brouwersdam and prepare everything for the final showdown.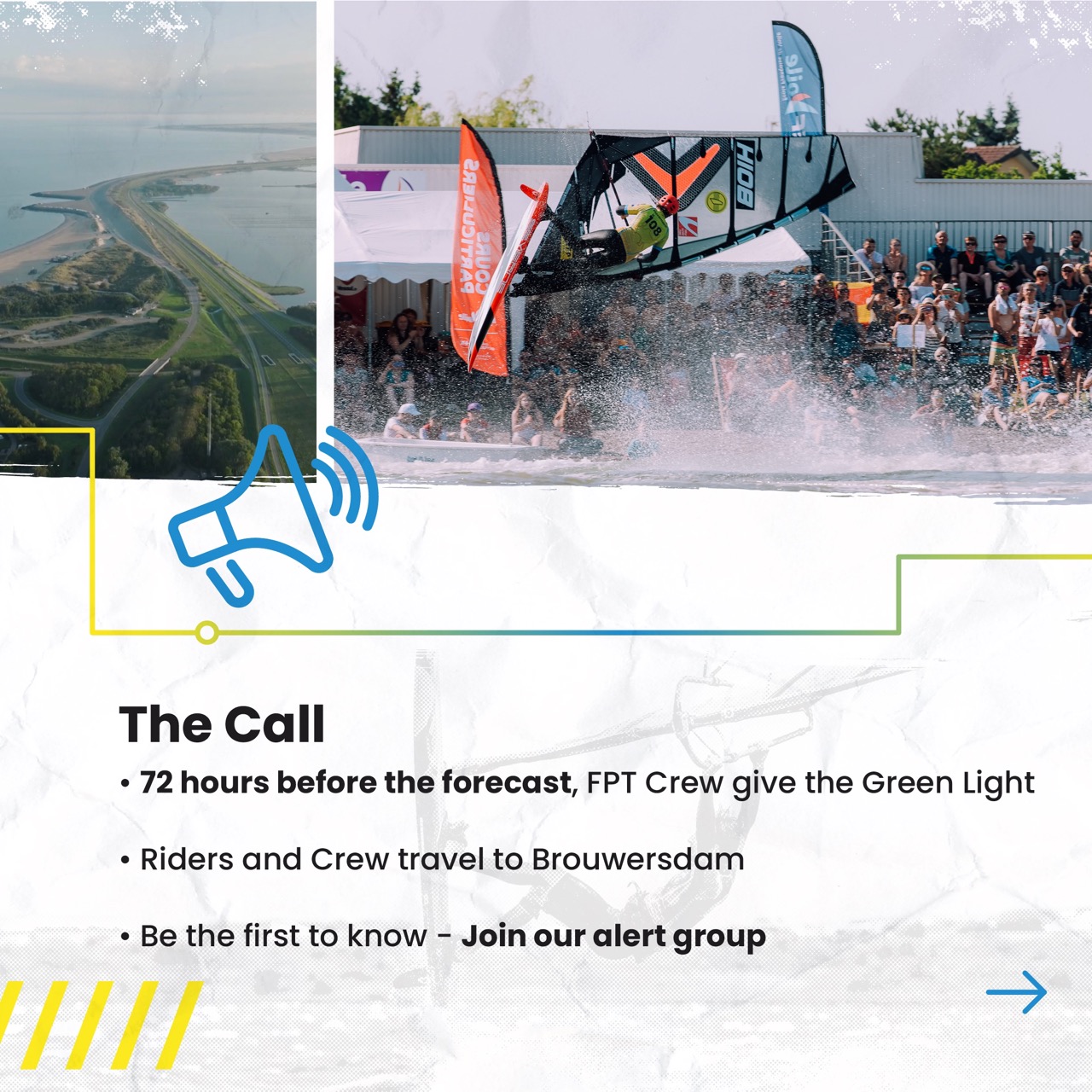 The competition is run and the 2023 European Champion is decided!