We are looking back on yet another amazing season with the European Freestyle Pro Tour. We ran four freestyle events, all of them with incredible action and two tow-in events with a show that has been wowing the local crowds as well as the online audiences.
It has been great to see that apart from the pro men, EFPT junior competitions could be run at three out of the four events, with an incredible display of what the future holds. Today was the day when we could finally and officialy crown our European Champions after an outstanding last event here at the Brouwersdam.
Juniors U16
Lennart Neubauer (Starboard) has been dominating the U16 division all through the season. Neubauer was unbeaten in both U16 events in Lanzarote and DAM-X and rightfully claims the U16 European Pro Tour Champion title this year. Coming in second place has been Brouwersdam local Tigo Kort, who put on a great fight in both events with excellent sailing in the junior and the pro fleet. Third has been Bodhi Kempen, another Brouwersdam freestyler. It's going to be interesting to see the progress of the boys next year as they will all be still able to compete in the U16 for another season.
Juniors U18
European U18 champion 2019 is Nil Bacon Aubert from France. The young Frenchie already made an impression at the first ever EFPT event that he attended in 2018 and has been pushing his limit ever since. Eugenio Marconi, EFPT U18 Champion from last year was fighting to defend his title and showed some amazing skills, however couldn't decide the last event in his favor. Third place been taken by Stefan de Bell from Curacao – another rider that we can expect to climb up to the top.
Juniors U16 Girls
There has been only one event this season where the junior girls could battle it out. Dominating the U16 division has been Lina Erzen (Duotone) from Slovenia, who said that she had been working super hard over the past winter season to get where she is now. It was obvious – Erzen already has the reputation of a great competitor, always being consistent and always keeping her nerves. She succeeded in four heats over the other two U16 riders: Sterre Meijer (Starboard) and Salomé Fournier (Sailloft), who claimed second and third place respectively. After also claiming the junior Champion PWA title, Erzen now also holds the U16 European Freestyle Pro Tour title.
Pro Women
Defending her title of 2018 has been local girl Maaike Huvermann (Starboard). The Dutch lady had an amazing season, becoming Vice World Champion 2019 and also being the first freestyler to defeat the unbeaten multiple World an European Champion Sarah Quita Offringa (Starboard/Neilpryde) in the double elimination of the PWA tourstop in Bonaire, which led to a superfinal. Whilst Offringa could still win the event in Bonaire, it became obvious how much of a threat the Dutch girl really became over the past years. Huvermann has been putting the freestyle girls to work and to push their limits, but also mixed up the wave rankings. Today Huvermann claimed another European Freestyle Pro Tour Champion title here at her homespot.
Coming in second has been Duotone/Fanatic rider Arrianne Aukes, who has been a consistent competitor for many years already. Aukes didn't give Huvermann an easy time and it was great to see the freestyle battles between the two Dutchies. Aukes now holds the title of the Vice European Champion.
Third place went to the winner of the U16 girls division – Lina Erzen. The young gun was on form in her heats in both the single and the double elimination, but will still have to work on her scores to make it past the top two. Erzen however shows outstanding motivation and skills and the other top ladies will definitely have to watch their backs in the upcoming years.
Pro Men
What has been already decided after the EFPT event in Lanzarote, has been awarded today. After a phenomenal season, where he also claimed the World title in freestyle, Yentel Caers has been announced 2019 European Freestyle Champion. The Belgian was sailing stylish and consistent in all kinds of conditions and dominated in pretty much every competition that he entered in 2019.
Yentel stated: 'This season has been full of emotions and hard work and I couldn't be happier to finish this journey being crowned European Champion at my homespot where everything started and where I learned from the best champions! Thanks to everyone who made this possible, I will never forget this moment!'
Claiming the Vice European title has been Jacopo Testa (RRD/RRD), our European Champion from 2017. Testa marked down some great results on this years tour and was on Caers heels with two second places and a fifth place. The Italian is definitely one of the most stylish riders on tour and will stay a contender for the title in the next years.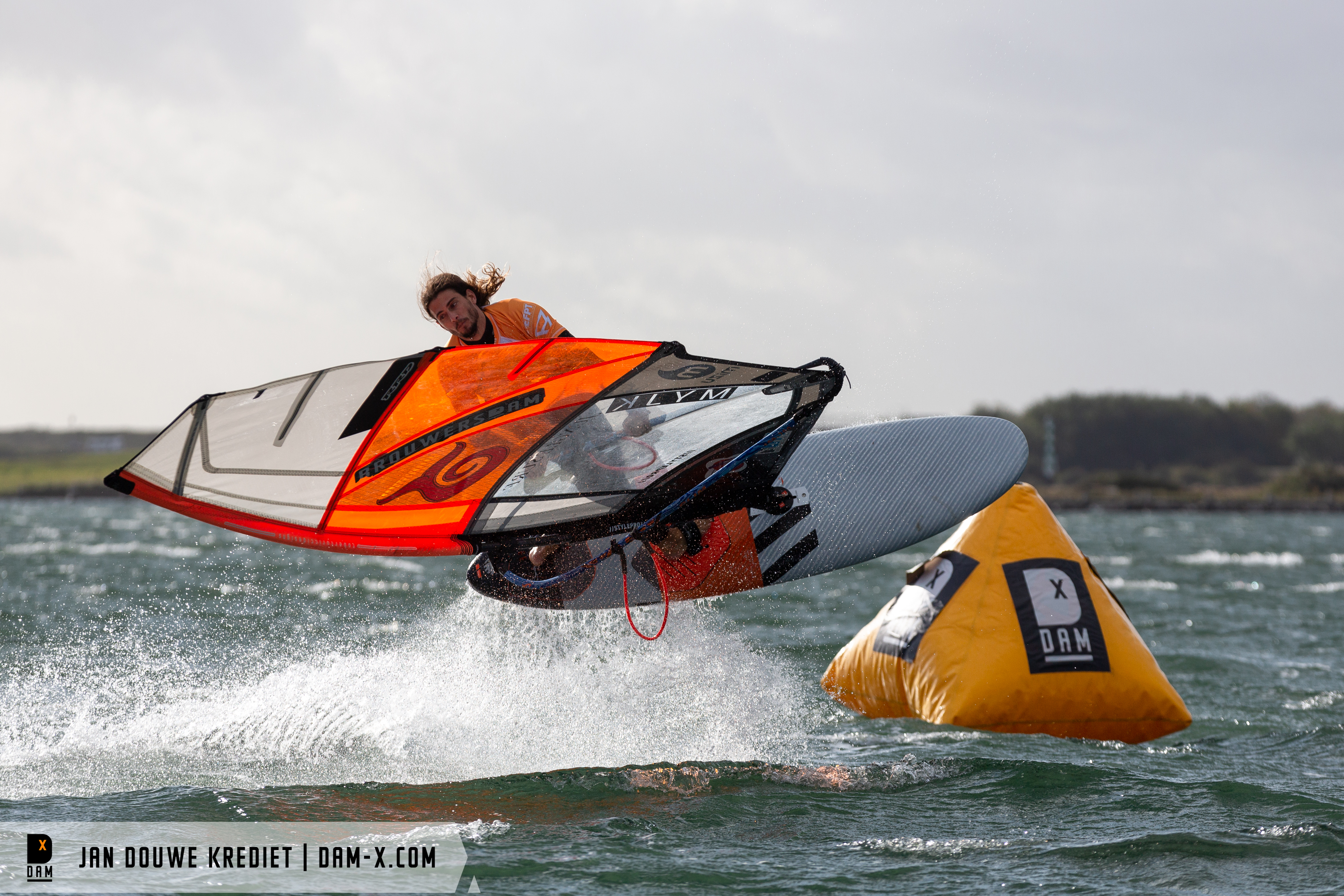 Sharing the overall podium with Yentel Caers and Jacopo Testa has been nobdody less than THE European freestyle windsurfer himself: Steven Van Broeckhoven (Gunsails/Starboard). Despite being one of the older guys of the fleet, Steven has been absolutely rocking at the EFPT events this season. It's great to see the two friends and Belgian riders Caers and Van Broeckhoven share the overall podium of 2019 to end their competition year together.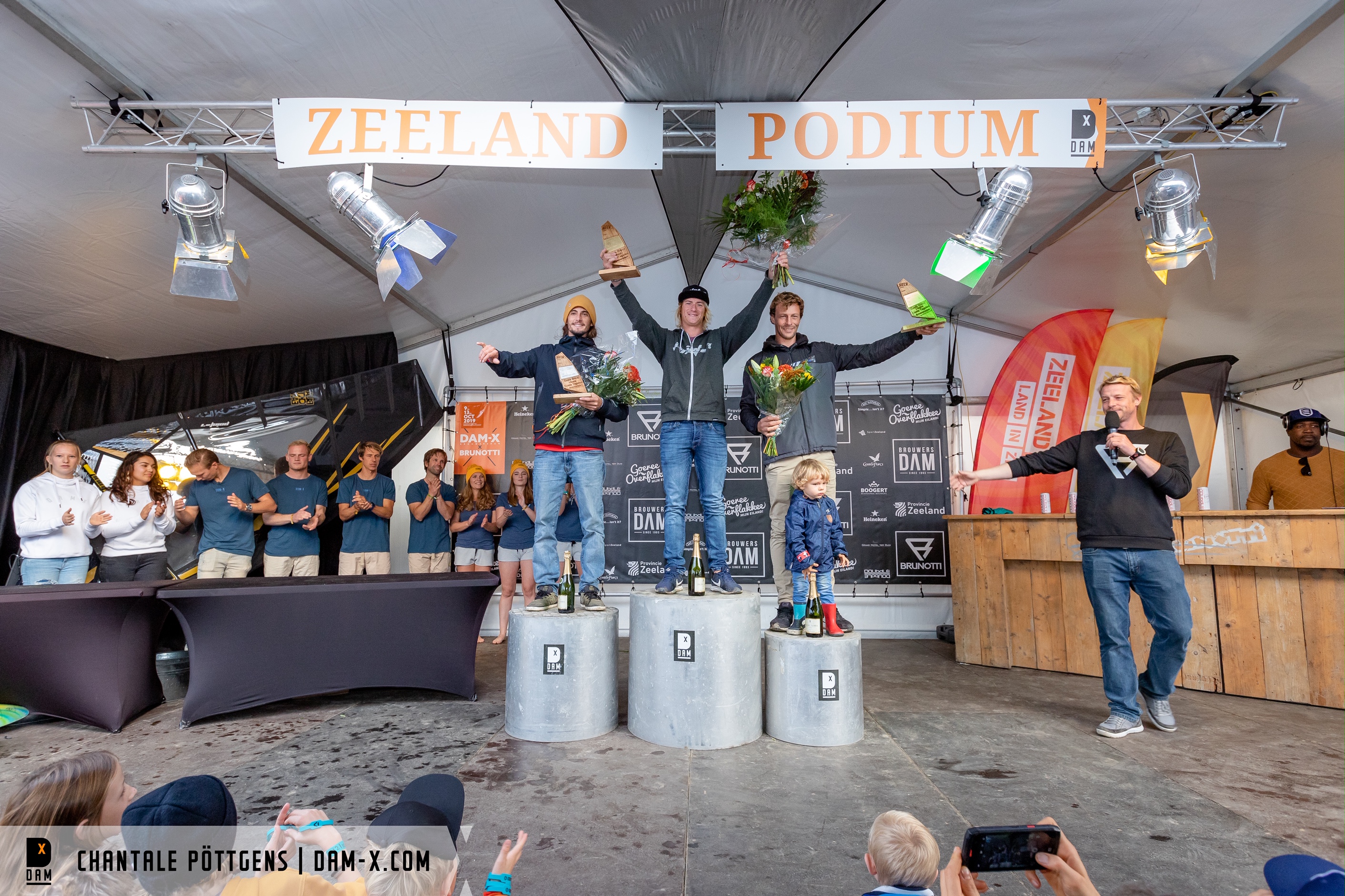 It had been an amazing final here at the Zeil- and Surfcentrum in Brouwersdam with a total of 50 EFPT competitors. For now we are happy to release the international freestyle riders after the last competition into their winter training period and are looking forwards to see what the next season will bring. Thanks everyone for following and everyone who has been involved in the tour this year! It was a blast!