With the wind not filling in on the last day of the 2022 EFPT Surf Opening in Austria, the results are now official! Italian Jacopo Testa (AV-Boards) wins the Men's division, and Dutch Maaike Huvermann (Severne/MUF) takes the crown in the Women's. Both riders stood on top of the podium during the award ceremony on the shore of lake Neusiedl. Check out the event recap video below and read on to learn all about the prize-giving ceremony.
As the double was not quite finished, the top 3 riders in both fleets were unchanged from the results of the single elimination. In the women it was Maaike Huvermann (Severne/MUF) who took the top spot thanks to her consistent performance on the water. The Dutch rider is off to a great start in defending her current European Champion title. Slovenian Lina Eržen (Duotone) came in second, showing great promise for future events, while also ripping in the tow-in discipline, where she threw down burners like it was nothing. Coming in third was German Lisa Kloster (Sailloft), who has shown that she can contend with the very best in the world. Who know what would have happened if the double came to finish…
On the Men's side it was Italian Jacopo Testa (AV-Boards) who took the first win of the season. The 2017 European Champion dominated the field with his light wind expertise. Wowing the judges with his Chachoo's he put himself in a great spot at the start of an exciting season. In second was Belgian powerhouse Yentel Caers (JP/NeilPryde) who was consistent as always. In third came fellow Belgian Dieter van der Eyken (Severne) who impressed with his freestyle move repertoire that he is able to execute on both tacks. This versatility of the past World Champion surely helped him navigate the, at times, tricky conditions at the chocolate lake in Austria.
That's it for the event! A flying start to the 2022 Freestyle Pro Tour is made, and with the cards shuffled it is now time to battle for the title! Next up will be our event in Vieste, Italy starting on the 9th of June. For now we would like to thank you for following our coverage and we hope to see you at our next event!
Official Results:
Freestyle Men: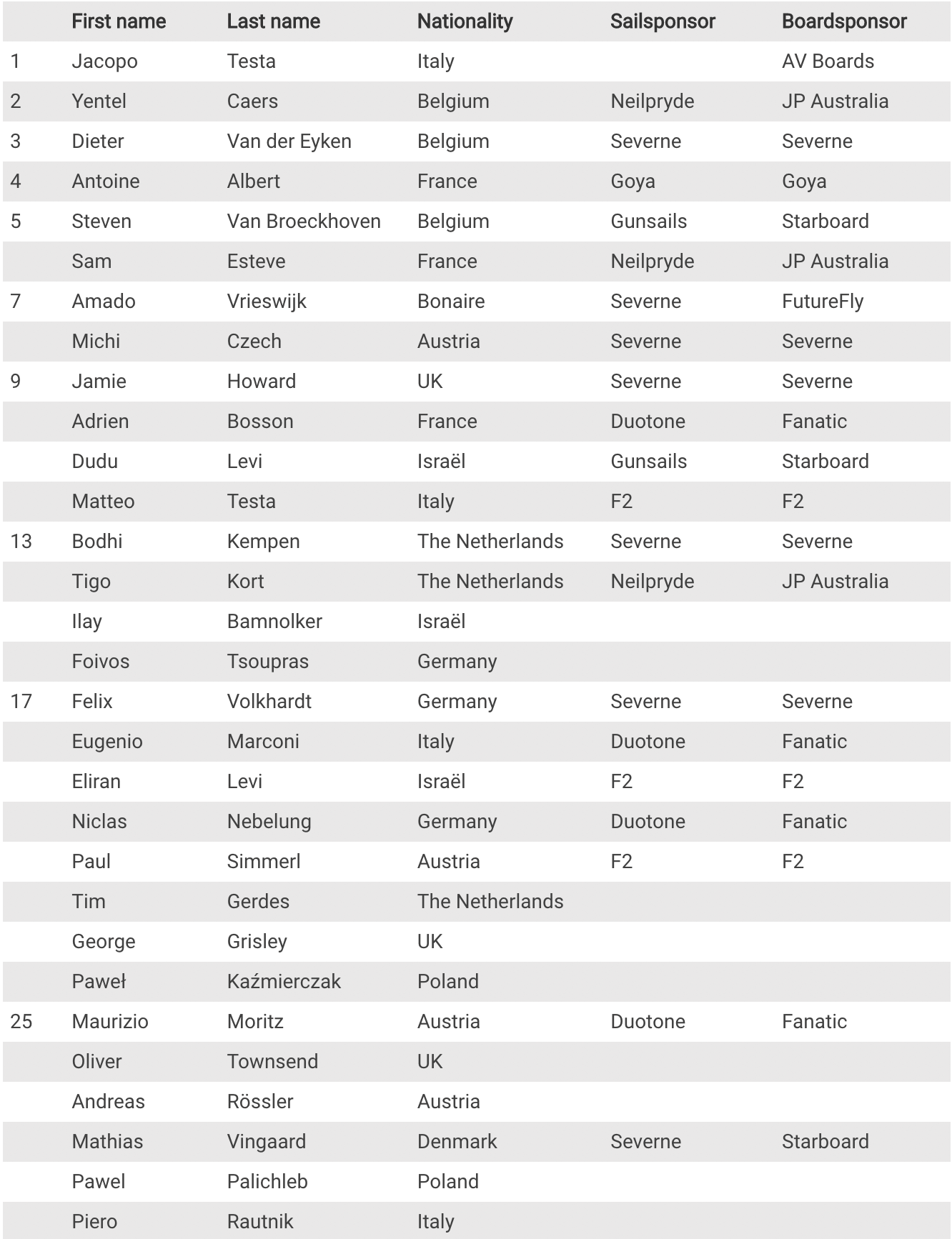 Freestyle Women: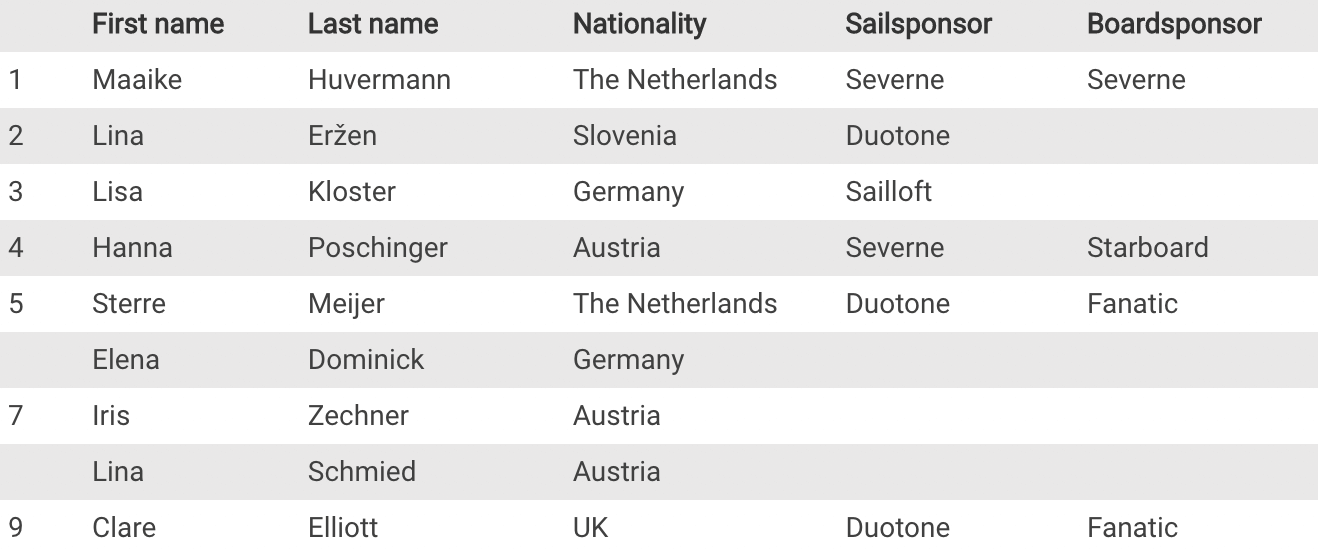 You can rewatch the Post-event Show, where commentator Sandy Clunas breaks down all the stories of the event, here: