When the European Freestyle Pro Tour was founded in 2003 the aim of the organisation was not only to assign the official title of the European Freestyle Champion, but also to foster upcoming freestyle talents. Due to that reason it is always good to see when young riders sign up to an EFPT event. 14-years old Noah Vocker is one of them. We caught up with the young sailor who told us about his life, his skills, his motivation and his expectations for the upcoming EFPT event at Costa Teguise, Lanzarote from the 9th-12th of July.
EFPT: Noah you are 14 years old and one of the youngest competitors to ever enter a European Freestyle Pro Tour event. Can you tell us a little bit about yourself?
Noah: I live in Lanzarote and pretty much grew up on the beach, always near the sea. Right now I´m concentrating on school so I won´t be travelling a lot at the moment. I started sailing when I was 5 years old, my father taught me and gave me a lot of tips. I got sponsored for the first time in 2011 by Fanatic, North-Sails, ION and Espace Windsurf. I want to thank them for everything they have done for me!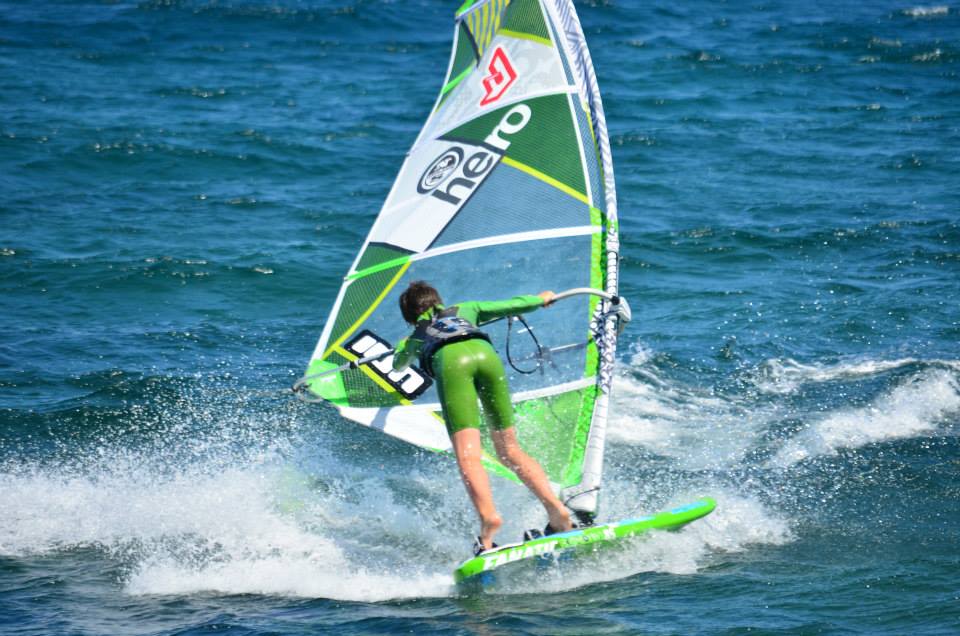 EFPT: Since when are you into freestyle windsurfing, what are your best tricks and your favorite equipment?
Noah: I started freestyle when I was 10 years old, doing air-jibes, and trying some flakas. Right now I land flakas, shakas on both tacks, bobs, funells, konos and switch konos. I mostly use my 4.2 North Hero and my 85lt Fanatic Skate TE.
---
What I am looking forward to is to have fun, meet new people and learn a lot for the next competitions!
---
EFPT: Who is your role model in this discipline?
Noah: My idols are Gollito Estredo (North/Fanatic) and Tonky Frans (Gaastra/Tabou), because of their fluid style and powerful moves.
EFPT: Did you enter freestyle events before?
Noah: No, this will be my first time in a freestyle competition! I have done some wave events before but never freestyle!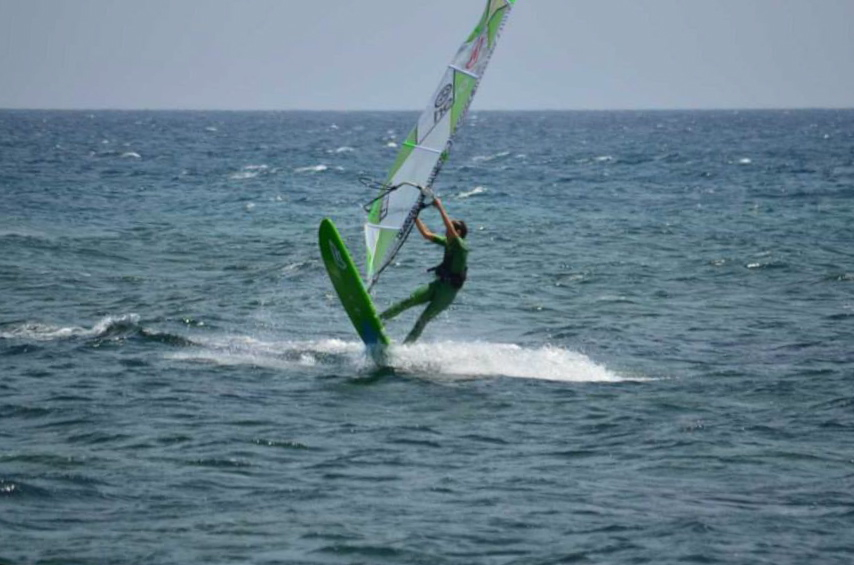 EFPT: What are you looking forward to in this competition?
Noah: What I am looking forward to is to have fun, meet new people and learn a lot for the next competitions!
EFPT: Thanks for the words Noah and we are looking forward to see you competing in your first international event!