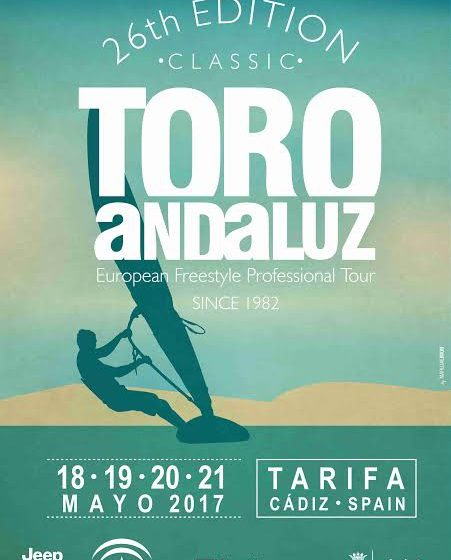 Toro Andaluz XXV 2017
Location:
Valdevaqueros, Tarifa, Spain
Date:
18th May, 2017 - 21st May, 2017
Pre-registration Deadline:
27th April, 2017
Organizer:
Sureste Fuerte Tarifa SL
Water Conditions:
flat to choppy water
Wind Conditions:
Levante: easterly wind up force 3 - 8 Poniente: westerly wind, usually lighter than Levante
Event Contact:
hugomiravalles@gmail.com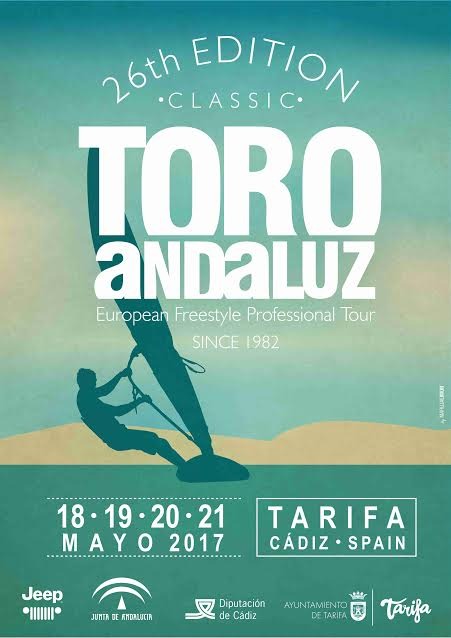 Register Now
Program
Info accommodation:
Riders can book places on the Camping Paloma for a better price. There is also a deal for bungalows available.
Please book your place here: malberticampingpaloma@yahoo.es
Hotel Dulce Nombre 3 stars
Located 3km from the competion area by car and 2 km walk. Let them know, that you'll come for the event!