The first freestyle event of the Japanese Windsurfing Association is on in Zushi this weekend! With about 30 competitors the Freestyle Festa in Zushi is exemplary of the vibrant freestyle scene in Japan. There is an equivalent of €2500 in prize money and this Proving Grounds Event will take place over two days on the windy Gyoza coast. Attended by many internationally known freestylers like Takuma Sugi (GA-Sails/Tabou), Takumi Moriya (Severne) and Kango Iketeru (Goya), the first day of the event saw no wind. There was still some action though, read the full report of the first day below.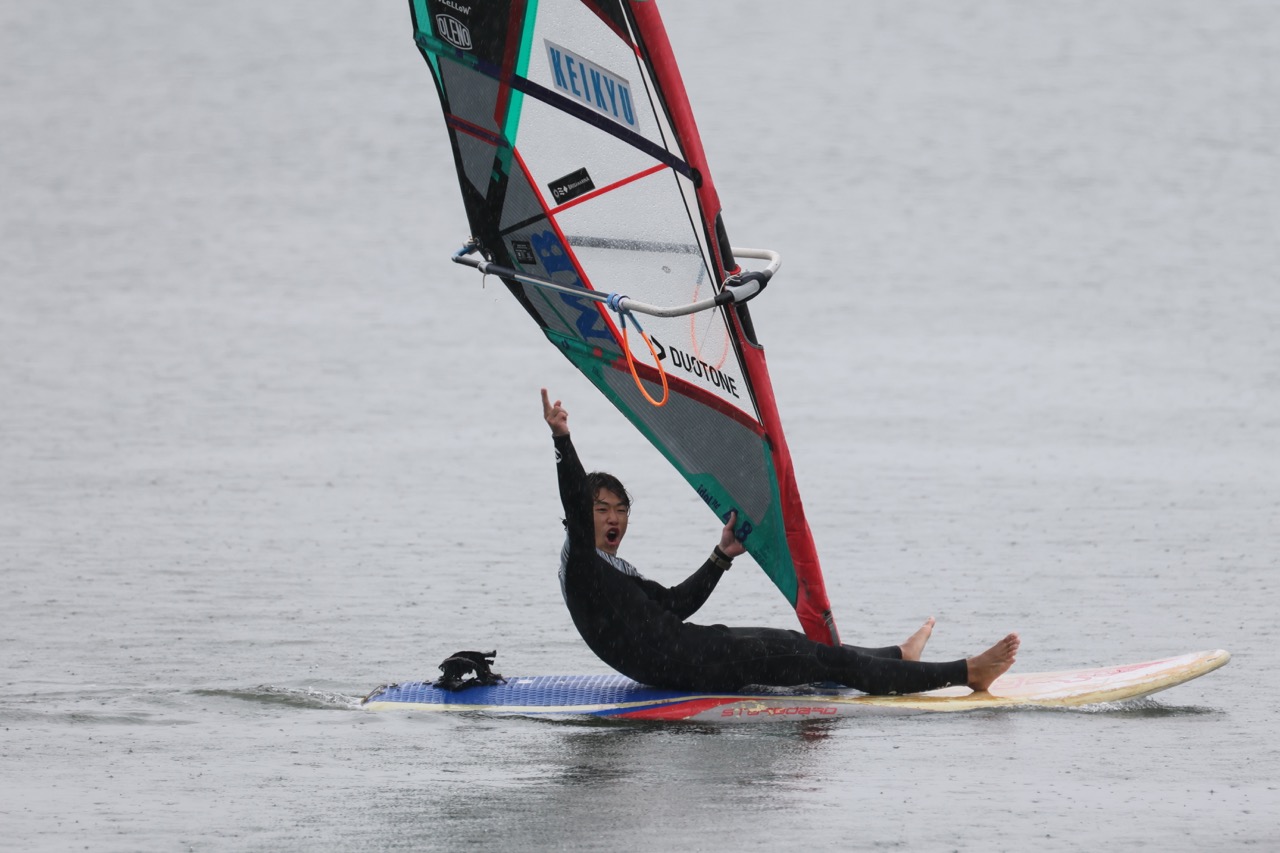 With no real wind on the first day, the riders still decided to go out for a non-planing freestyle session. All sorts of "flowstyle" variations were witnessed: gecko's, sailbody 360's and even some sail throws inspired by Caesar Finies. Bathed in rain, the riders made the most of the conditions and it was Kango Iketeru who took the win in this category.
To complete the day, all the participants took part in a beach clean up. The forecast for Sunday looks promising, and the riders expect to run a normal freestyle round. Stay tuned for the action!