Every season we are happy to welcome new talents from all over the world at our tour-stops. It always has been a central aim of the EFPT to give young riders the chance to gain experience in freestyle windsurfing contests and to be able to compete alongside their idols – the pro riders.
Some rookies stand out with their skills, their dedication and their professionalism at a young age. One of them is Lennart Neubauer (Staboard/Neilpryde) from Greece who attended his first international freestyle pro tour event in Peljesak last year, where the Martini EFPT Croatia took place.
His goals this season are to take part in two EFPT events to learn whatever it takes to follow up on his dream: to become freestyle worldchampion – ideally by 2022.
EFPT: Lennart please tell us a little bit about yourself.
Lennart: I am 12 years old and I live in Naxos,Greece where I am attending  the 6th class of grammar school. My sponsors are so far Starboard, Quiksilver, Maui Ultra Fins and Flisvos Sportclub Naxos. What I really want is to be an international team rider for Starboard – in best case in 2017.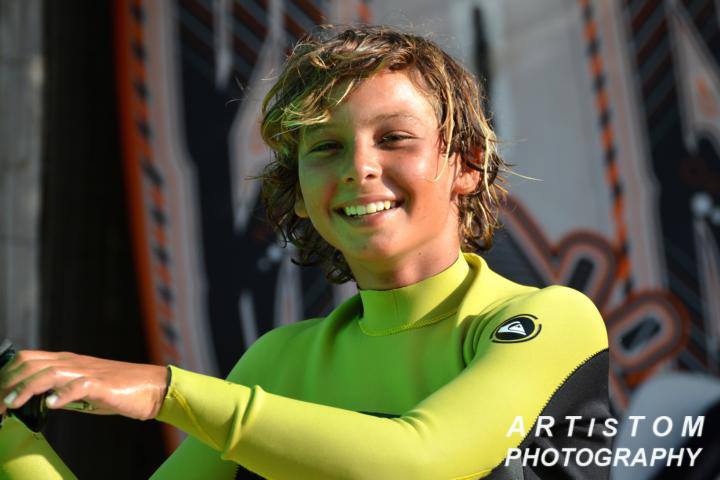 EFPT: When did you pick up windsurfing?
Lennart: I started windsurfing at the age of nine, so this will be my third season on the board.
EFPT: What was your motivation to start with freestyle
Lennart: My motivation to start freestyle was the view out of my bedroom. From there I can see the lagoon of Naxos where all the crazy freestylers do their moves. It looks like dancing on the water from far away and I just wanted to try the same thing.
EFPT: Which moves can you do and which moves are you working on?
Lennart: I can do the vulcan, spock, spock540, grubby, flaka and double flaka, shovit, eslider and many of those moves one handed! I can also do some light wind maneuvres like geckos. At the moment I am working on the shaka, funnell, puneta and switch kono.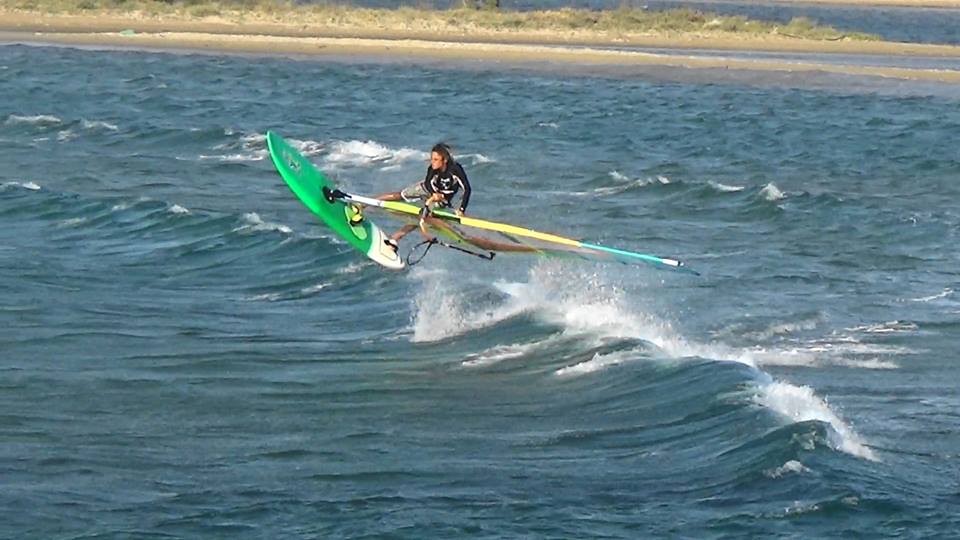 EFPT: What is your biggest achievement in windsurfing so far?
Lennart: My biggest achievement was the 1st place in EFPkT U15 in 2015 and the 1st place U13 in the 2016 Curacao Challenge.
EFPT: Who is your role model?
Lennart: My role model at the moment ist definitely Stepherd Cheppi Gustkowsky from Bonaire. He is also young (editors note: 17 years), he does  crazy moves and he is not arrogant at all. We trained together a lot in Bonaire last April and I really hope that he will come to an EFPT event so that I can meet him again.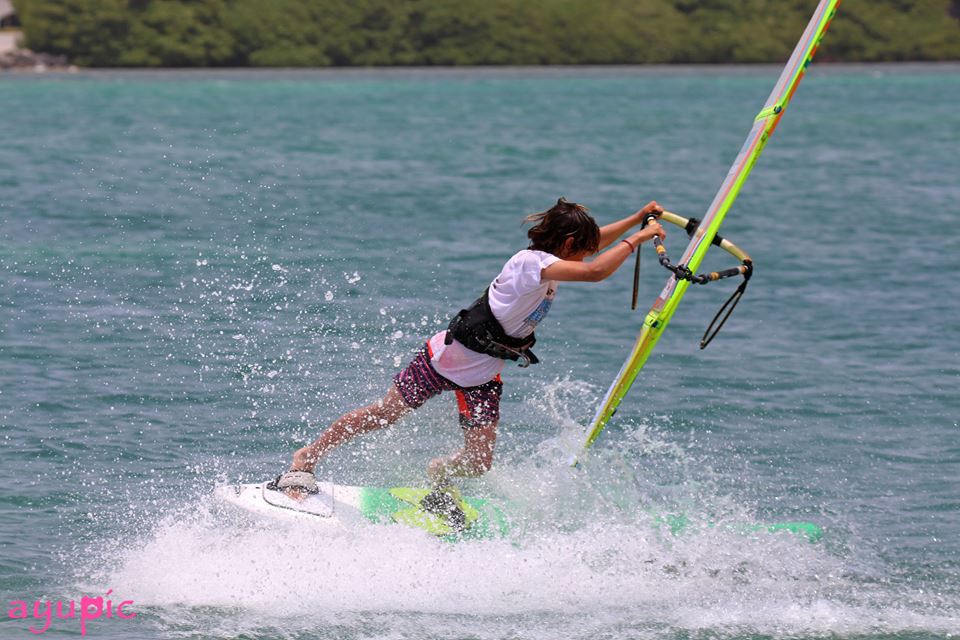 EFPT: What is your biggest dream?
Lennart: My biggest dream is to become Worldchampion in freestyle windsurfing – if possible before I turn 18.
EFPT: What are the best things about your homespot in Naxos?
Lennart: The best thing about my homespot is the strong North wind called Meltemi. If it's blowing here, we can easily get 30 knots. We have a flatwater lagoon, the water is warm in the summer  and it's super clean. I also enjoy that I meet people from all over the world on the water. I love it! It's also great that I can walk to the spot or go with my bike because the distances are really short. From the city center of Naxos, where my school is located, to my home spot it's only about 500 meters.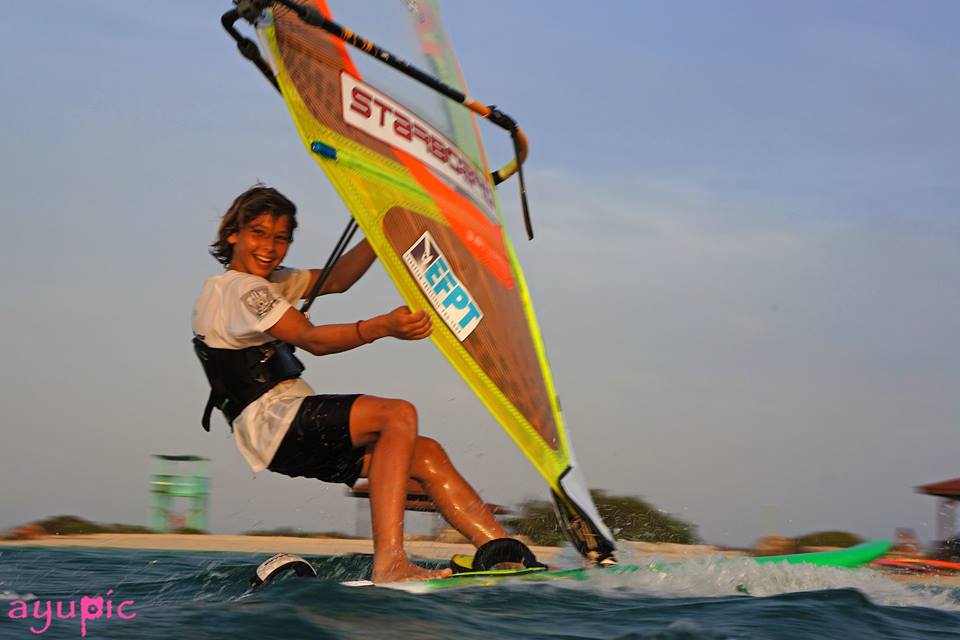 EFPT: Would you like to see all the EFPT pro riders competing there?
Lennart: I would love an EFPT event in Naxos because I am sure that the pro riders would love the North wind and the conditions at the spot. The accomodation and the whole potential event area is just perfect. To be honest, I would also love to have the EFPT here because I saw a video from Naxos event in 2009. Everything was just perfect and the riders seemed very happy. That time my mom took me to the beach to watch it but I was just 5 years old.
EFPT: What are your plans for the future?
Lennart: My future plans are lots of travelling and of course lots of EFPT events and maybe in 2-3 years also PWA events. I love the lifestyle of the windsurfers:  people are not aggressive, they are open minded, friendly to each other, they all speak english, they love to travel and meet new people and are very helpful to each other. I simply love windsurfing, it's my life!!!!
EFPT: Thank you Lennart! We are looking forwards to see your progress in the EFPT events 2016!