The Freestyle Pro Tour is stoked to announce the 2022 Rookie Camps calendar! With our new Head Coach being none other than Dieter van der Eyken (Severne) and many brands already pledging their support, this year is gearing up to be one like no other for all futurestylers out there!
Since the beginning of 2021, the FPT has been organising and hosting rookie camps prior to as many of our events as possible. Besides noticing an increasing number of Juniors at our events, the main reason for the camps is to inspire a new generation of athletes into our sport. A quick look around social media suggests there are numerous futurestylers out there just waiting to compete at their first freestyle event. We want to make that possible with our Rookie Camps. Here, freestylers of any age improve their tricks, but more importantly, learn everything about competition. Think flags, heat strategies, the mental game, and much much more…
In 2022 the FPT has planned a record 9 camps, preceding almost every event on our main calendar! Starting in Austria, the camps will move along with our tour stops. This means that wherever you are in Europe, there is a possibility to participate and improve! Every camp will also have major windsurfing brands supporting, with some awesome prizes for whoever stands out at the end of each coaching period!
This year's FPT Rookie Camp headcoach will be professional windsurfer Dieter van der Eyken. The Belgian is well known on tour and has already had a focus on bringing in a new generation into the sport for many years – a perfect match! Dieter might be joined by another FPT pro rider of the respective region the camp takes place at, depending on the number of attendees.
Dieter van der Eyken: "I'm really stoked to get the opportunity to become the head coach of the FPT rookie camps and help the next generation get to the top. It's the idea of bringing the next generation to a new level that got me originally into coaching back in 2012 & 2013 with my Next Generation Camps at Sardinia and still till today is my favorite group of students in coaching. Over the last years I have expanded my coaching activities here on Tenerife and this has given me more experience time to become an even better coach than before. To not only pass through my knowledge of sailing but also my knowledge of over a decade of competing on the highest level will allow a new generation to boost their level quicker both in free training and competition sailing due to this unique concept of the FPT."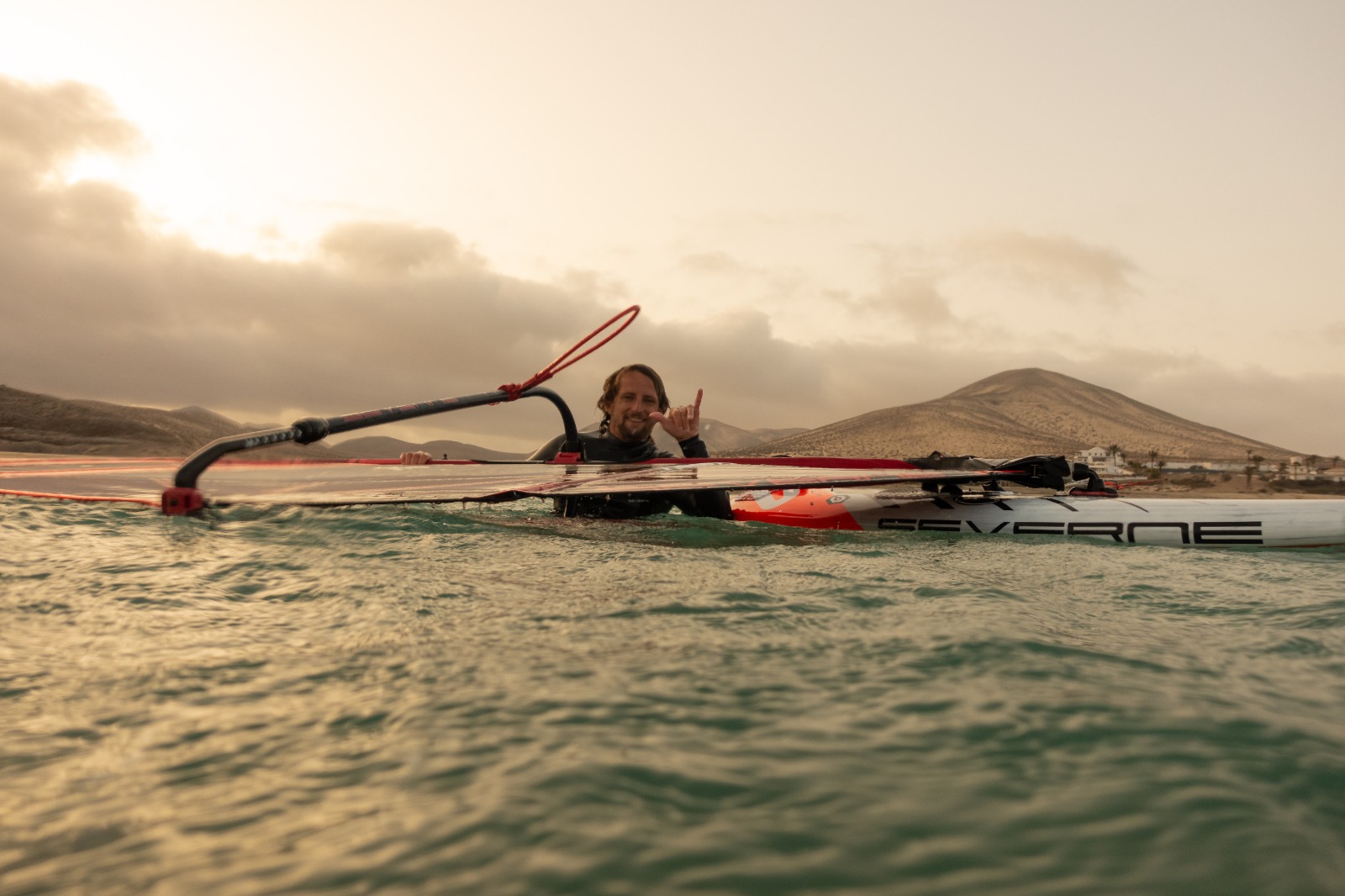 Rookie Camp at the 2022 EFPT Austria Surf Opening
The first Rookie Camp will already be in Austria! On the 23rd and 24th of April Head Coach Dieter will kick off the rookie season with two days full of windsurfing wisdom! Furthermore, JP-Australia and NeilPryde have already confirmed their support for the camp, with the most standout rider receiving a JP-Australia Freestyle board, and another participant being supported with a NeilPryde boom! Stay tuned for the details and for registration coming up in the next few days!
Registration: Register HERE / Sign-Up closes the 22nd of April.
Meeting Point Start: Saturday 23rd of April 9:30 – 10:00 am @ the event site – Seegelände 6
End: Sunday evening 24th of April after the prize giving around 8:00 pm.
Equipment: Participants can store their equipment at the surf school for two days during the camp.
Costs: 2 Day Camp 150€ per person
If there are kids who can only join the afternoons after school from 2pm, they've got the option to pay 50€ less and join in. The schedule gets adjusted, so they won't miss the most important elements of the camp.
Daily schedule Rookie Camp Austria
The following is just a general schedule. It can drastically change depending on the wind and weather forecast. For example if it's only windy in the morning, the day can take place in reverse order. Also if there is kids, that can only join in the afternoon because of school, the schedule might get adjusted according to that.
Day 1
Morning: Registration and meeting everyone at the event area or the Surfcenter.
Forenoon: Learning about competition format (scoring, flags, timing, area, judging etc.)
Lunch: Eating all together, preferably close to the spot or at the EFPT event organizers center.
Afternoon: Exploring the spot, learning about the prevailing wind directions, currents, tides (or also dangers of the spot)
Late afternoon: Hitting the water for 1-2 hours, sailing all together, having fun, practicing moves, the coach is giving tips or he will be filming for the video analysis.
Evening: Meeting other pros
Day 2
Morning: Reviewing last evenings session and analyzing moves that were filmed. The coach will give individual tips. And in demand, he will also individually recommend which moves to use in the heat and plan a basic heat strategy.
Forenoon: Hitting the water again, practice more.
Lunch: Time for a break and food. We'll need the energy!
All afternoon: Practice-competition (trying to make is as real as possible).
Evening: Prize-giving and dinner
More details in an upcoming newspost!
Rookie of the year prize
With so many rookie camps planned we are hoping to see a lot of rookies in our main competitions as well! Like last year, the FPT Awards at the end of the year will also reveal our 2022 Rookie of the year. For the award we are partnering up with Fanatic and Duotone, who will support the winner with a grand prize! Stay tuned for the full news on our collaboration!
Fanatic and Duotone:

"

For many years we have been actively supporting young riders through the Duotone/Fanatic Young Blood Team, which

encourages the up and coming talents in the windsurfing scene.

We aim to responsibly

accompany the most ambitious talents on their way to becoming professional windsurfers and pursuing their dreams. Our focus on rookies has resulted in succes stories. Perhaps our greatest success story is Victor Fernandez. Victor made his PWA debut in 2001 and has been riding for us since 2002 – now in his 20th season with us, with 3 World Titles to his name he is still pushing the limits in the PWA Top 10. And of course freestyle legend Gollito Estredo who joined our team with only 13 years and won nine World Title with Fanatic boards and Duotone sails."