The 2021 season is drawing to a close, but not before the official EFPT Awards Liveshow airs! The day has finally come when we announce the winners of the 2021 awards. Tonight at 19:00 CET we will stream a show recapping the 2021 season, announcing winners of the different award categories and looking forward to what 2022 has to bring. Do not miss it as the show is also filled with some mind-boggling action!
The show will be streamed on our website efpt.net/live. Not sure what time the show is for you because of your timezone, check out our handy spotguide below: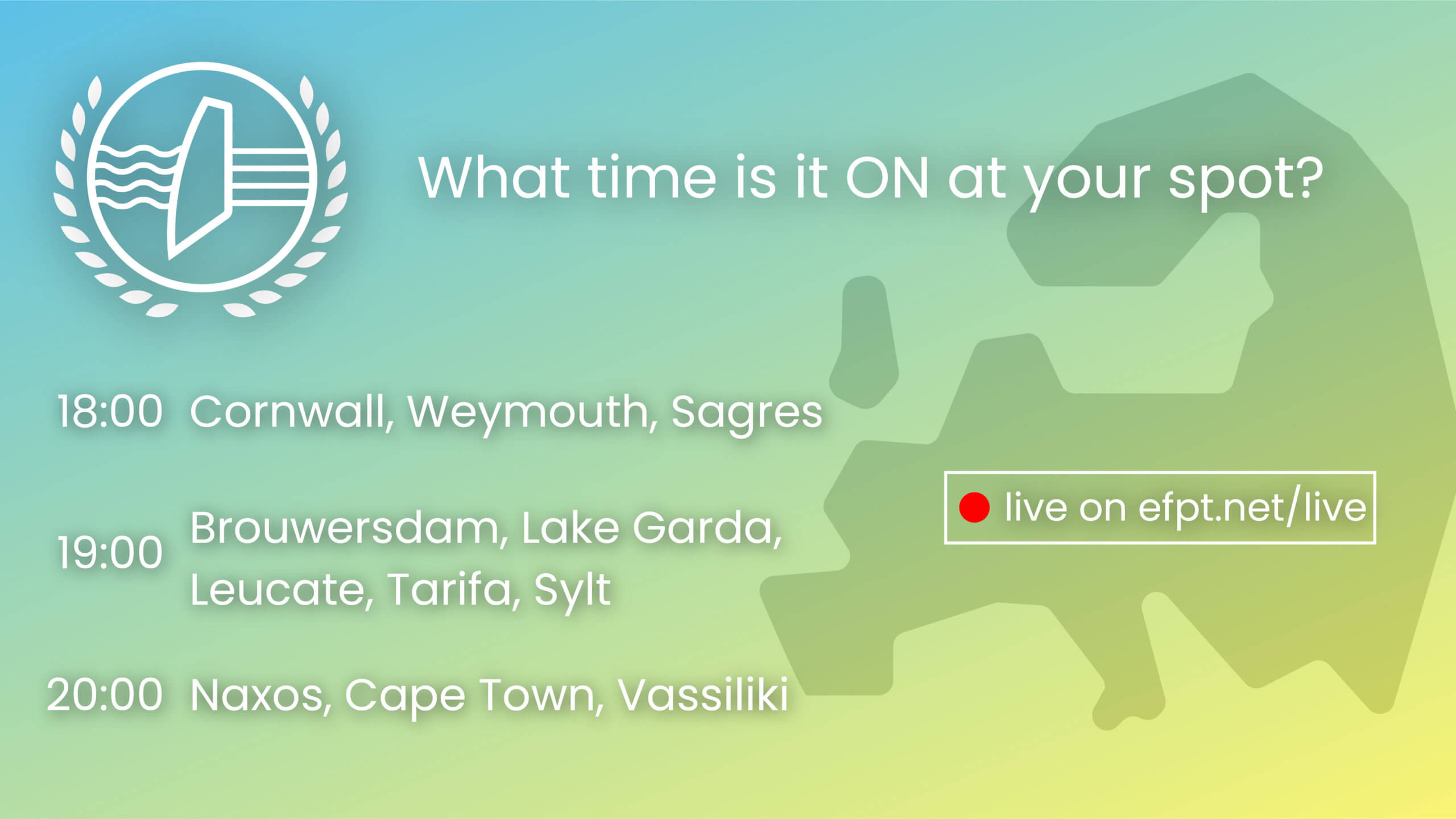 We would also like to thank everyone participating in the online vote, it has resulted in an exciting battle in the best trick competition. We hope to see you online as we celebrate the best the sport of Freestyle Windsurfing has on offer!