DAM-X 2018 Pro & Junior Division

10th - 14th Oct, 2018
Video of the day
https://youtu.be/MsRN8qz_pjI
Photo of the day
Event Details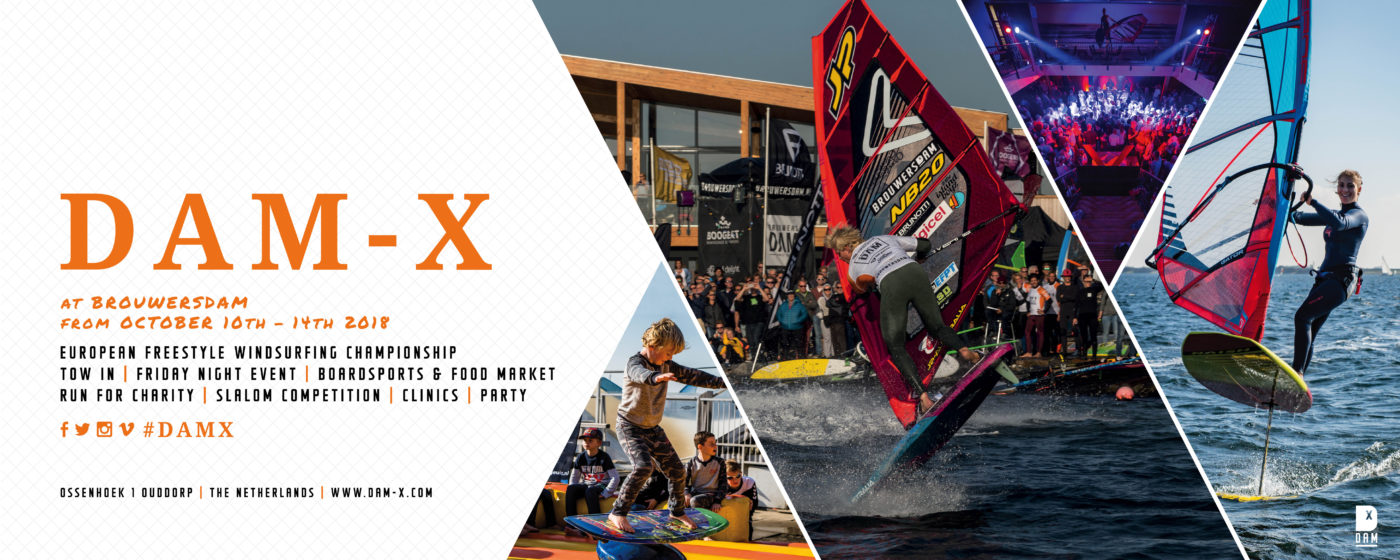 Location:
Brouwersdam, the Netherlands
Date:
10th - 14th Oct, 2018
Pre-registration Deadline:
19th Sep, 2018
Entry Fee:
€ 60 youth; € 80 Women, € 100 Men
Prize Money:
€ 10.000 Freestyle Men (pro) € 3.000 Freestyle Women (pro)
Organizer:
Zeil & Surfcentrum Brouwersdam
Sponsors:
Provincie Zeeland, Brunotti, Brouwersdam
Water Conditions:
Flat-/ Choppy water
Wind Conditions:
the wind can vary in any direction, wind strength might be 15- 45+ knots
Website:
https://www.dam-x.com
Event Contact:
info@dam-x.com
Event info
Categories:
Men Freestyle
Women Freestyle
Juniors 16U (16 and under)
Juniors 18U (18 and under)
In each category needs to be at least five competitors. If there are not enough riders in one category, they have to compete in the next higher one.
If there are less than five ladies, the womens division will not be run.
Registration
Click below button to send an e-mail to hanna@efpt.net. Make sure to do this before the Pre-registration Deadline, mentioned above.
Please include below details:
Name
Date of birth
Country
Sailnumber
Phone
E-mail
Sponsors
Facebook username
Instagram username
Event that you'd like to register for
Which class? Pro, Junior or Women