EFPT Sardinia 2018

30th - 3rd Jun, 2018
Video of the day
https://youtu.be/MsRN8qz_pjI
Photo of the day
Event Details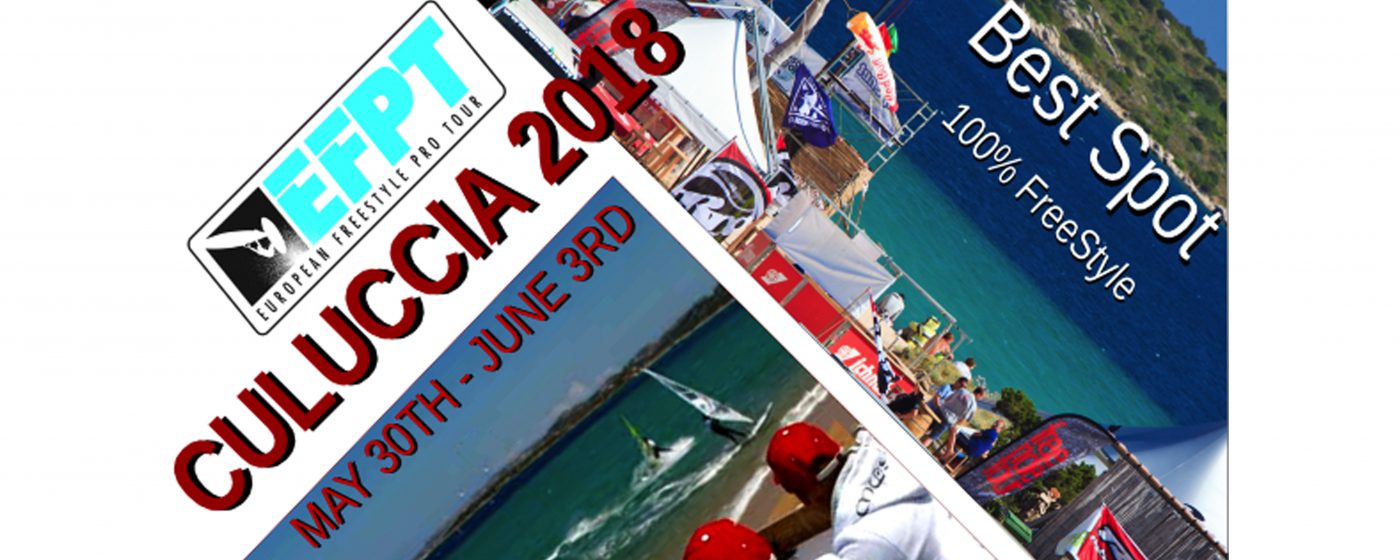 Location:
May vary depending on weather conditions: mainspot Coluccia at Porto Pollo; alternatives depending on wind conditions: Olbia Marina Maria Pittolungo
Date:
30th - 3rd Jun, 2018
Pre-registration Deadline:
9th May, 2018
Organizer:
Porto Liscia Club S.Teresa Gallura; Lega Navale S.Teresa Gallura Affiliated FIV
Water Conditions:
flat water or slightly choppy, average water temp 16-18°C
Wind Conditions:
During May/June the weather conditions are depending on high – low pressure systems, average air temp 18-28°C. Main wind from the west. Sideshore from the left. From 15 up to 50 knots
Website:
www.culucciawindsurf.it
Event Contact:
stedduweb@gmail.com
Event info
Wednesday 30th May:
09.00 – 10.00 Registration
11.00 Skippers Meeting
11.30 pm First Possible Start
Thursday 31st May – Saturday 2nd June:
10.00 Skippers Meeting – competition
Sunday 3rd June:
10.00 Skippers Meeting – Competition
01.00 pm Last Call
05.00 Prize Giving and Party
Registration
Click below button to send an e-mail to hanna@efpt.net. Make sure to do this before the Pre-registration Deadline, mentioned above.
Please include below details:
Name
Date of birth
Country
Sailnumber
Phone
E-mail
Sponsors
Facebook username
Instagram username
Event that you'd like to register for
Which class? Pro, Junior or Women