Surf Worldcup Neusiedl am See 2018

27th Apr - 1st May
Photo of the day
Event Details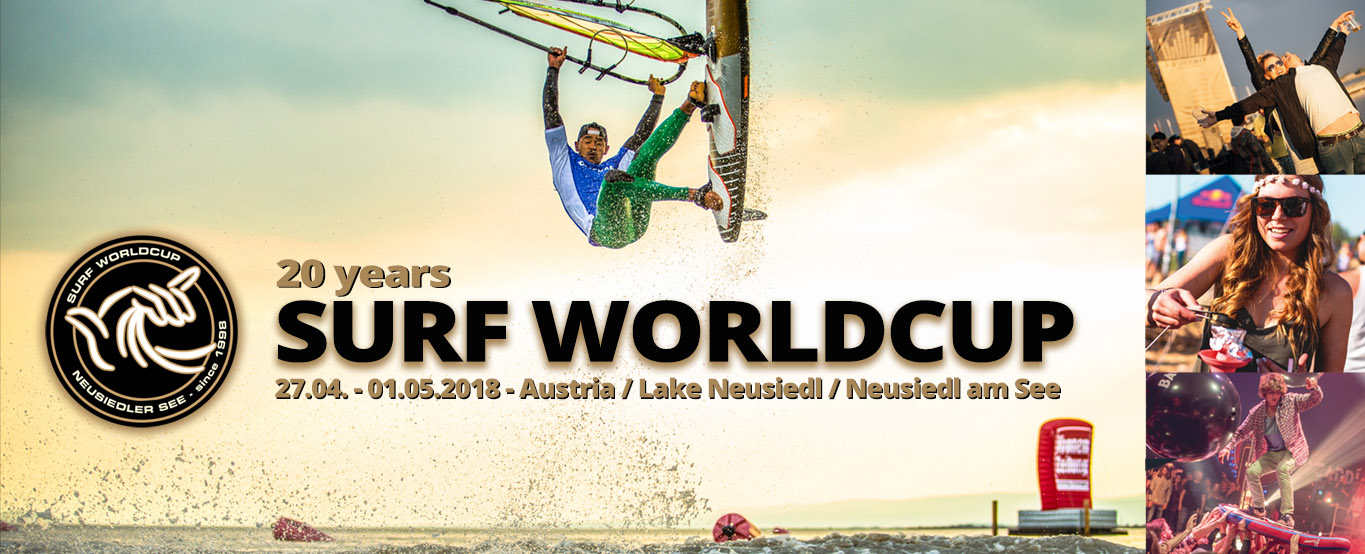 Location:
Neusiedl am See, Austria
Pre-registration Opening:
Pre-registration Closing:
6th Apr, 2018
Entry Fee:
€ 115,- (+ EFPT membership fee)
Rookie Camp Registration:
Organizer:
KGP Events GmbH
Sponsors:
Krone Zeitung, Barcardí, Coca Cola, Krone Hit, Römerquelle, Strongbow, Radio886
Water Conditions:
Because of the shallow lake the water temperature can vary between 10° and 20° Celsius in a few days. Choppy water.
Wind Conditions:
N - NW Winds: 4 - 8 Bft. S - SE Winds: 3 - 6 Bft. Air temperature: 10 - 25° C
Website:
http://www.surfworldcup.at
Event Contact:
Philipp Enders: philipp.enders@kgp-events.at
Event info
Pre-registration
Pre-registration is not open yet. Please check the Pre-registration Opening date on the left.