EFPT Theologos 2021, Greece

8th - 12th September, 2021
What's happening
Photo of the day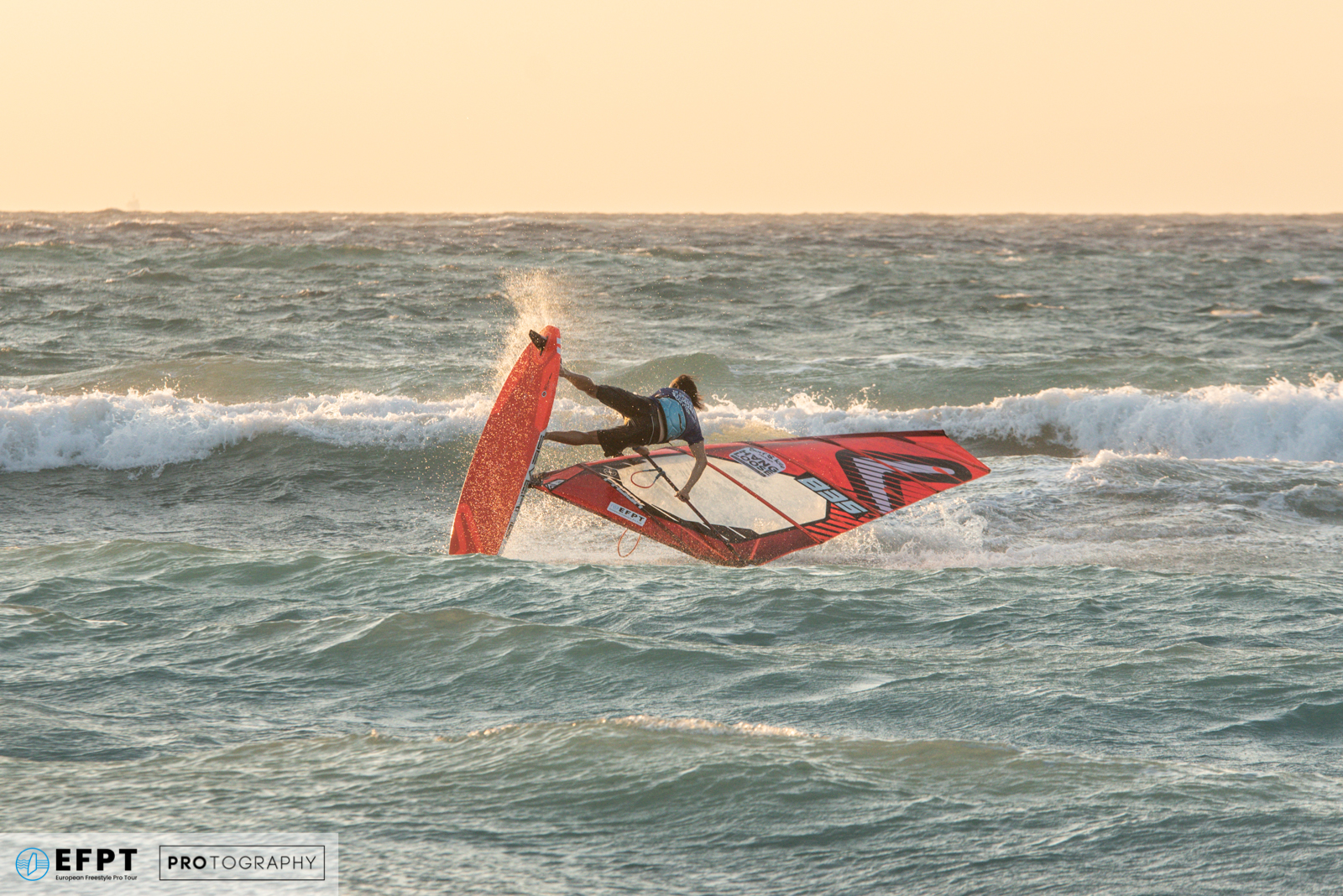 Event Details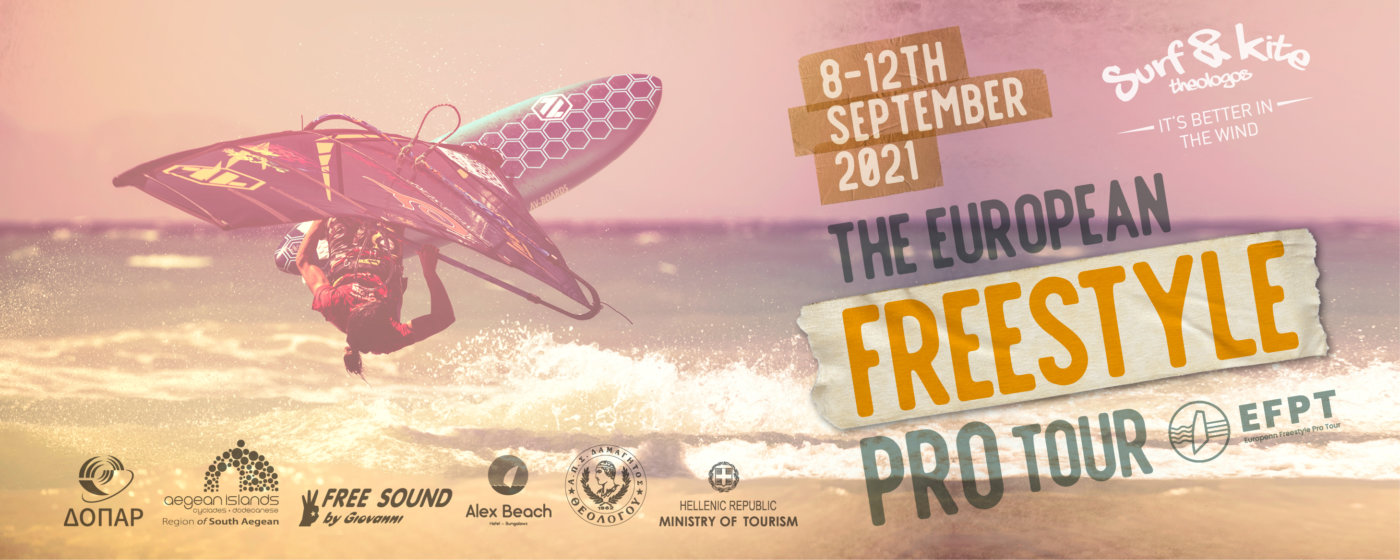 Location:
Theologos, Rhodos
Date:
8th - 12th September, 2021
Divisions:
Freestyle Men, Women & Juniors
Pre-registration Opening:
8th July, 2021
Pre-registration Closing:
24th August 2021 24:00 (Men, Women & Juniors)
Entry Fee:
Pre-registration: €105,- (120% for late and on-site registrations)
Prize Money:
€ 15.000,- (Men & Women Divisions)
Organizer:
Surf and Kite Theologos
Sponsors:
Surf and Kite Theologos, Alex Beach Hotel, LOGOS Beach Village, Municipality of Rhodes
Water Conditions:
Small to big chop, warm water
Wind Conditions:
Meltemi | Northerly winds with 15 - 25 knots
Website:
https://www.surfandkitetheologos.com/
Event Contact:
Tobias Gottfried: tobi@surfandkitetheologos.com
Event info
The European Freestyle Pro Tour is excited to officially confirm the EFPT Theologos event on the Island of Rhodes, Greece. This major stop on the Mens Championship Tour will happen between the 8th and 12th of September. Apart from the men, the event will feature the crowning of the 2021 Junior Freestyle champions and the 2021 Womens Freestyle champions. Moreover, it will count towards the All Disciplines Freestyle championship, which combines Freestyle, Foilstyle and Tow-in to make overall champions. This means riders from all around Europe will compete at this fantastic spot in front of the Surf & Kite Theologos Center. In essence, this will be one of the most complete EFPT events ever, where every heat will count!
Pre-registration closing notice men and women!
Pre-registration ends 2 weeks before the event for men and women (see dates on the left). Only when the minimum required number of six female competitors has been reached, the division will be confirmed and the event counts towards the official women's EFPT Freestyle European Champion title.
Pre-registration
Pre-registration is not open yet. Please check the Pre-registration Opening date on the left.